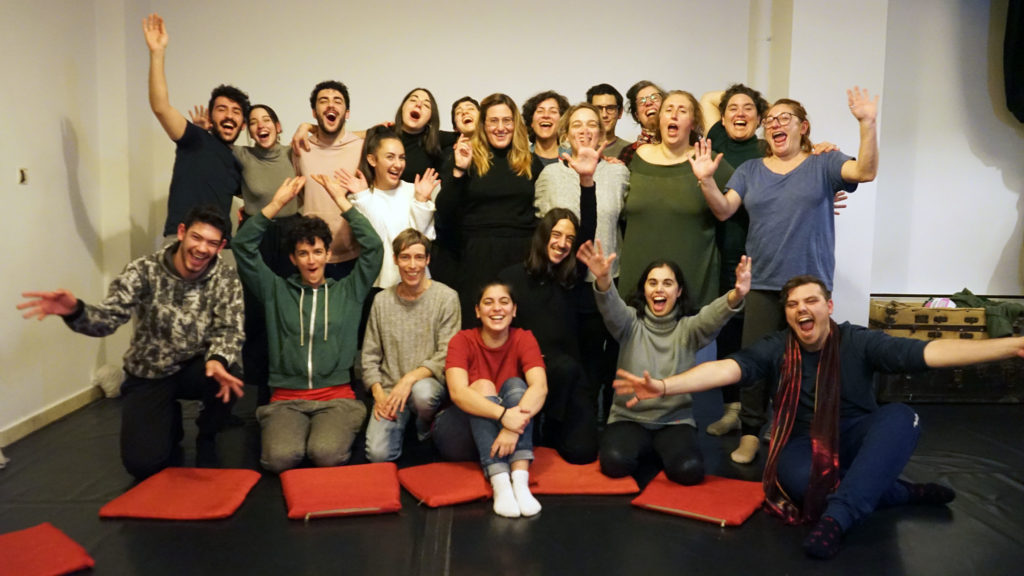 You will find here more info on the four non-profit organizations that took part into the Faire Corps project.
Created in 2017, the Centre de Recherche, d'Etudes et de Formation à l'Animation, au Développement et à l'Autonomie (CREFADA) was born from the desire to share and transmit knowledge and know-how that matter to us. We are particularly attached to the criticism of inequalities and the fight against their reproduction. Our perspective on this subject is intersectional: it includes situations of domination as the result of simultaneity between discriminations of gender, race and class, validism, ageism, etc. We construct our proposals by referring to different approaches and perspectives from the human and social sciences.
The founders are strong of their experiences in several associative spaces: places of diffusion and artistic creation, associative cafés, social and solidarity economy projects, peasant projects. They wish to share their experiences and respond to the needs expressed by actors in the field, whether theoretical or practical.
Through the transmission of mental training (EM), Crefada puts at the heart of its practice the methodology of thinking and acting in complexity. MT aims to accompany, train and equip groups and individuals to design and carry out actions. It is also a method that encourages and supports the desire for self-training of each individual and allows us to reflect on our daily practices and habits.
Diàleg Obert is an artistic platform supported by the El Musical theatre and the municipality of Valencia. Its aim is to promote the training, production, dissemination and research of contemporary artistic practices in relation to the body. It organizes public events that relay the work of the artists of the association and also offers cycles of workshops. It specializes in cross artistic practices mixing art-action, performance, poetry and experimental music.
The proposed training courses concern: the creation and realisation of stage work based on body, movement, voice and improvised music; training around sound creation applied to stage practice; development of interdisciplinary and multidisciplinary projects in the performing arts.
The Eos-art association, created in 2012, focuses on research, educational activities and freedom of expression in all forms of art and culture. It is also active in social work involving the local community.
Its main objectives are:
To provide a space for the exchange of knowledge
To provide fertile ground for anyone who wishes to share their vision, thoughts, ideas and concerns.
Eos-art organizes and hosts seminars for professional actors and students enrolled in acting schools. It is also a meeting place for amateurs of all ages and professional status who wish to share all the basic tools of theatre (thematic research, training, improvisation).
Scene 5 is a Berlin association (Lichtenberg) created at the end of the 90s. It has organized numerous cultural projects in the neighbourhood as well as international exchange projects.
Gardens, metal and silkscreen workshops, a stage and a space for artistic creation, Scene 5 provides a space that allows the organization of theatrical performances, circus, exhibitions, as well as workshops for children and adults, international meetings, festivals… It represents both a free space of creation for the inhabitants (artists, young people, unemployed etc…) and a space of artistic creation for the public. It represents both a free space of creation for the inhabitants (artists, young people, unemployed, etc.) of the neighbourhood, and also seeks to collaborate with other groups or associations from different social backgrounds, ages and cultures in order to create an international and intercultural network.